Full Service Real Estate Investment Firm
We buy, fix, flip, and wholesale Dallas/Ft. Worth properties and work with investors who want to earn higher returns.
Private Lenders/Investors
We work with investors looking to earn higher returns by participating in real estate.
Buyers
Looking for a top-class property in Fort Worth at steep discounts? We welcome you on board and are here to help you with the purchase.
Sellers
Want to sell your property fast and for the best price? We guide and assist you at every step of the process and make it as quick, smooth and profitable as possible.
SMART, FEASIBLE, AND PROMISING REAL ESTATE
SOLUTIONS FOR EVERYONE!
Invest Recon Pro is a professional, full service real estate solutions firm that buys and sells properties throughout Dallas/Ft. Worth Area. We specialize in buying distressed homes at a significant discount, and renovate and resell them to retail home buyers and landlords.
In addition, we re-develop a large number of single family and multi-family properties throughout the southern Dallas area with the intention of revitalizing communities and encouraging home ownership. Our mission is to rejuvenate neighborhoods and increase the standard of living by improving the overall quality of housing for the residents.
At Invest Recon Pro, we pride ourselves on having a strong foundation of real estate knowledge and training. Our focus is on providing SOLUTIONS for homeowners and finding VALUE for our buyers and investors by locating undervalued, vacant homes and we put them back into use after renovation.
Planning To Purchase A Residential Property In Dallas Fort Worth For Investment Purpose?
We're here to help you through the process. We offer home buying solutions and consulting for everyone – whether you're a first-timer or have done it yourself in the past. From looking for options to closing the deal – we take care of the entire buying process. We guide you through the home buying process, search for homes matching your requirements, make offers, negotiate on your behalf, take care of legal formalities, and assist you through until acquisition. At Invest Recon Pro – we make the home buying quest convenient for you! 
Subscribe our property alerts, special promotions and discounted offers. Sign up today!
Want To Sell Your Home In Dallas Fort Worth Fast And For The Best Price?
Being a real estate investment and construction company, we're always on a lookout for property to invest in. Since we are a business enterprise, we always have finances to buy a property and do not have to wait for a bank loan or financing. And we buy it for cash! Which means selling your property to us is a faster process than selling it off to an individual. There are a lot of circumstances such as bankruptcy, inheritance issues, divorce, structural issues, foreclosure, retirement, diminished equity or entitlement issues that require an immediate sale of your property. This is where we step up to your aid and offer to buy your home for a reasonable cash price. If you're planning to sell your home, get in touch to schedule a free consultation.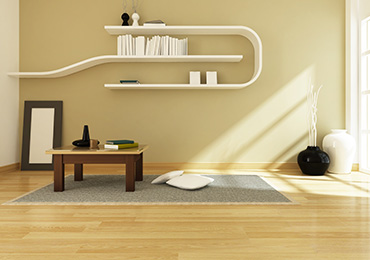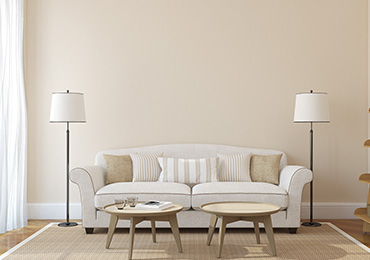 Great Fixer Upper Property Deals In Dallas Fort Worth Texas
We have a systematic and disciplined approach when purchasing fixer-upper properties, putting each potential investment through a strict due diligence process. Our approach to fixer-upper investment is simple and straightforward – we buy distressed and unkempt properties on an as-is basis at discounted rates – usually 30% to 50% below its market value, restore and renovate it, and then sell it off to a local homebuyer, or landlords. Because of our strong network across Dallas Fort Worth Texas and guerilla marketing strategies, we have Dallas/Ft.Worth most prized and top class properties available for sale and purchase. So whether you're planning to buy a home to live, put up on rent, or to make a fixer upper investment, we at Invest Recon Pro are your reliable partner in making a profitable decision. With us, you get a lot of options to choose from. Click here to know more.
New Construction
We specialize in the construction of a wide range of residential property. We have a team of architects, engineers, builders, and contractors on board that work together on construction projects and have a track record of constructing state-of-the-art residential homes.
Remodeling (Buy & Flip)
We buy abandoned, distressed and ill-maintained properties for a depreciated price, around 30-50% below the market value. We then resort and refurbish it to make it habitable, equipped and visually attractive and sell it off to retail home buyers and landlords.
Real Estate Investment
We offer Our evaluation and purchase of single and multi-family properties, inspection, evaluation and acquisition of fix-and-flip properties, attending foreclosures auctions and buying properties on the investor's behalf, selling and buying property, real estate management, and also assist in investing through self-directed IRA.
"I have been investing with Invest Recon PRO Homes for almost a year now. The communication has always been open and I make money with no stress. The due diligence they due for their "Pre-buy" analysis is excellent They are very professional and knowledgeable."
"I have been working with Invest Recon PRO Homes on various investment properties. Their focus on the customer satisfaction and creating WIN – WIN solutions is exceptional."
It is great to be working with a company that have people that mean what they say and follow through on every aspect.  Your quick and through response, not to mention your honesty, is very refreshing. Your wealth of knowledge in this business is incredible and I look forward with doing even more business with you in the future.
"I have worked with Invest Recon PRO Homes on various investment properties and have found the company and their staff to be very knowledgeable. They always put their customer first. I recommend them for anyone that is involved with investment properties."